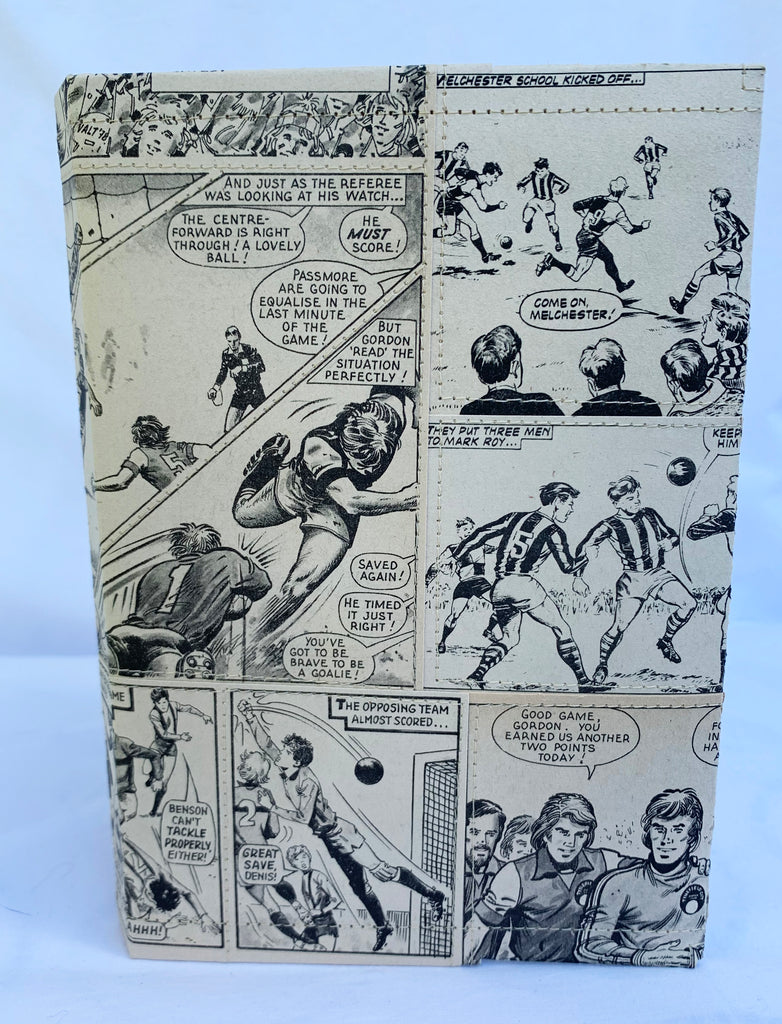 Roy of the Rovers loose cover journal
Notebook, with lined paper and a re-useable slip cover. Designed to be able to replace the notebook when it is full. 

Unique, hand made cover, created using black and white images from a Roy of the Rovers children's annual, reused and sewn together on my machine. 
13.5 x 19 x 1.6 cm approx 250 lined pages
Recycled paper bag and postage and packing free