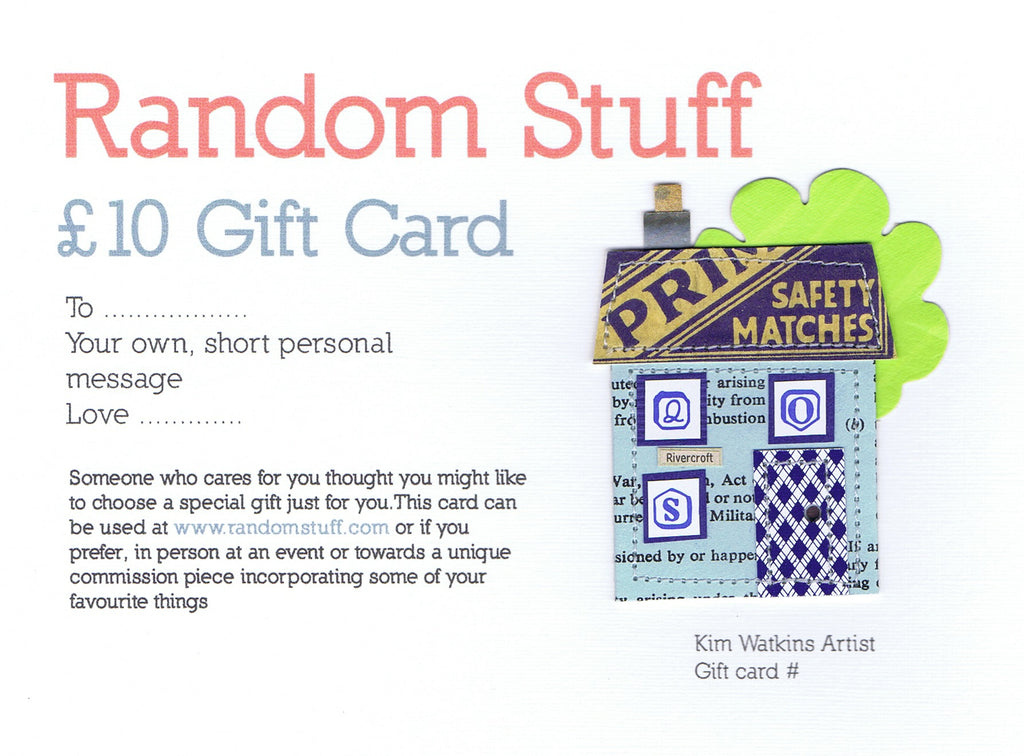 Gift Card
Treat the people that you care about, to the opportunity to choose from the large variety of creations on my website, or in person at a future event. 
This can also be used towards an individual commission, that is personal to them and full of memories.
For Christmas 2020, each voucher will have a handmade special element and can be sent directly to the recipient if desired.
When you checkout, you will be able to write a short message, from you to the recipient, that I will add to your card.
There are three styles to choose from, a house, a boat, or a watering can full of flowers, please say which design you would like after your message. Each individual element that I have made is different, so the images below are for a guide only.
I am happy to send directly, in a double envelope with a label to the lucky recipient, to enable them to keep their surprise until Christmas day, or their birthday. Please send me their address to enable me to do this.
If you have a specific amount in mind that is not listed below, please get in touch as we are happy to help.